Corporate Structure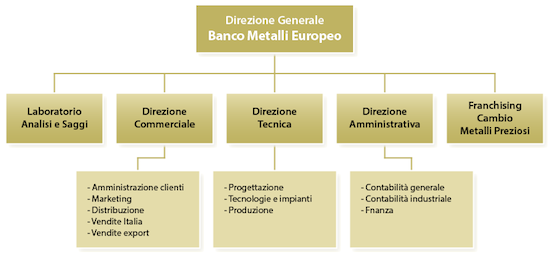 Organization to understand a complex set of persons associated for a purpose unit which are divided between the activities to be carried out according to certain standards, establishing roles linked together in a hierarchical manner, in relation to a certain external environment.


We give a brief explanation of the company's definition:

complex set models because it requires that both reductive explanatory able to highlight the main variables;
people because it involves choices about the degree of autonomy of behaviors with respect to the degree of compliance with prescriptive rules;
for a purpose associated unit in pursuit of consistency between individual and organizational goals, if not with any targets groups;
which are divided among the activities to be carried out choice of the level of specialization taking into account the needs of coordination and completeness of professionalism;
according to certain norms choice of the level of formalization of the activities in written procedures, how to leave the practice and how to delegate decision-making autonomy;
defining the roles in terms of choice of allocations of authority and responsibility;
hierarchically, in terms of centralized and / or decentralized decision-making, including in relation to the size of the organization;
in the relationship with the external environment in function of the degree of opening or closing to the outside
Primary element is the definition of the strategic background of the organization, through the analysis of economic environments-political, legislative, social and cultural, of the markets for the production, work, sales, and capital. This strategic objective depends on the history of the organization, the environment, business strategies, the resources available.

For each level we define:


Objectives
Authority: the power of an individual, recognized in relation to his position, to make decisions that others must follow;
Power: ability to influence in a stable manner the behavior of a person or group;
Accountability: the commitment, given by the formal role in the organization, to achieve the objectives;
Responsibilities and roles.